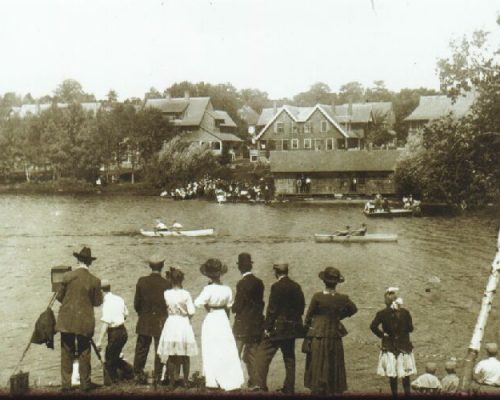 Search for topics in this site only. Enter search term at top of this column. If you can't find what you're looking for, email me about it and I'll help if I can. Use the email link at the bottom of this column.   .  
Menus

Abolitionism in the Hopedale Community  
Architecture in Hopedale – architectural information on homes and buildings in the Hopedale Village National Register District

Buildings, Businesses, Cemeteries, Churches, Organizations, and Town Departments
Disasters, Tragedies, and Accidents
Draper Corporation and Draper Family  
Group Pictures from decades ago
Hopedale Community – 1841 – 1856  
Hopedale History Ezines – 1 to 420
Hopedale Reminiscences – Memories written in 1910, by people who, as children, lived in the Hopedale Utopian commune of the 1840s and 1850s.
Hopedale on YouTube – Video and slide shows.
Links to Hopedale related sites 
Little Red Shop – history and pictures
Little Red Shop interior – photos of looms, etc.
Little Red Shop renovation – photos of the project from 2007 to the grand re-opening in 2009.
Memories – individual and family stories
Neighboring Towns, Lakes and Rivers
Now and Then – pictures taken a century or so apart.
Park, Parklands, Pond and Sports
Recent Pictures ("Month pages" and more) – 2005-2007     2008    2009    2010   2011     2012    2013    2014    2015      2016     2017     2018     2019    2020    2021  2022    2023    
Street and Place names origins, etc  
**************
If you have additional information, corrections or opinions on any of the material here, e-mail me ([email protected]) and I'll add your thoughts or corrections to the site. I send out links to a Hopedale history ezine once each month, and also a "month page" with current pictures and other items . To read them online, go to the Hopedale History Ezine link in this column.