A moment that stopped time: Family still mourns deaths of 3 in plane crash
HOPEDALE – The moment the lives of two local families changed forever is blazed on the blackened faces of two gold watches recovered from a deadly plane crash 30 years ago.

The time is 4:10 p.m., Aug. 15, 1972, frozen forever on the gold watches that belonged to Kenneth Melin, 15, and his 13-year-old brother Philip.

"It's sentimental, Liz," Helen Melin tells her sister as she carefully puts her sons' watches into a fresh plastic bag pulled from a kitchen drawer at her Hartford Avenue home in Hopedale.

Liz Pasquantonio of Franklin lost the eldest of her six children, Paul, 13, in the same plane crash. Three decades later, she wonders why her sister holds on to those charred and sooty watches, suspending such a tragic moment in time.

"I would throw that all away," she says, scanning the makeshift display of dilapidated coins, scorched dollar bills and clothing scraps, burnt Swiss Army knives and a warped measuring tape belonging to Philip, all salvaged from the wreckage.

But for Melin they are not sentimental debris, but the tenderhearted links, riding that evanescent line between life and death where her lost boys come alive.

"It's part of them," she explains. "I never want to part with that."

The three teens died when a single-engine, four-seat Cessna plane crashed in the woods shortly after takeoff at the Hopedale Airport, footsteps from Melin's home.

Pilot Stephan Cluett, 34, and Stephen Ivey, 15, both of Gloucester, also perished in the fiery crash, when the overloaded aircraft fell to the ground and burst into flames.

"There was no hope of rescue as the engine quit and the aircraft plummeted to a silent death, ripping off branches from a large tree as it descended and then hitting the swampy ground with such impact that the plane was torn to pieces," the Daily News reported the following day.

And just as there was no hope of rescue, the mourning parents say there was no hope life could ever be the same for their families.

"A lot of people say to you they know how you feel, but they don't know how you feel," Pasquantonio said, seated at the kitchen table in her sister's Hopedale home. "You can lose your mother and you can lose your father, but when you lose your son or daughter, your heart just breaks into a million pieces. There's no explaining it."

"You can 't eat. You can't sleep," pipes up Melin's husband Ken.

"It's never the same," Helen Melin finishes. And the conversation slips into a meditative silence for a while.

Helen and Kenneth Melin had high hopes for their blue-eyed sons the summer they were taken away.One day before the plane crash, the family came home from their first family vacation ever.

They traveled to Plymouth, N.H., for a weekend with the boys, their baby brother Richard and 12-year-old sister Susan. The family bought a freezer on that trip because Philip's appetite was outgrowing the refrigerator.

Two days later, Kenneth Melin was racing through his Daily News paper route so he and Philip could take a scenic airplane ride at Hopedale Airport with their cousin, Pasquantonio.

The day was windy and overcast with a slight nip in the air. Not an ideal day for a scenic ride.

"It was cool. That's why I wanted them to go the next day," said Helen Melin.

But Pasquantonio was eager to take his first airplane trip before going going home.

"Paul wanted to come because he wanted to go in that plane and he was afraid he wasn't going to be back here for a while," his mother said.

The Melin boys weren't necessarily aviation buffs, but they would often cut through a path behind their backyard to the airport to take an airplane ride, their parents said.

"I loved flying. I guess it sort of washed off on the kids," said Ken Melin, who completed 12 hours of flight training after he was discharged from the army.

Philip even had a part-time job, cleaning and mowing the lawn at the airport for then-chief mechanic Bert Marona.

Helen Melin remembered the three boys sitting at a picnic table in the yard that afternoon, trying to figure out what to do. She suggested they set up the croquet equipment and play a match.

The boys eventually decided to go ahead with their original plan to take the airplane ride.

"They ran upstairs and got their money and off they went. Thank God their sister didn't go with them. But then again, maybe they wouldn't have gone up because there would have been too many people," Helen Melin said.

In the meantime, Melin went to Almacs supermarket in Bellingham to pick up baby sausage and mashed potatoes for dinner. She was preparing Paul's favorite dish for dessert that night: chocolate pudding with cool whip.

"I had them in their own dishes in the refrigerator on a tray. They were always here on time for supper. Always," Melin said.

At the airport, the boys reportedly met Cluett who had landed in Hopedale 25 minutes earlier to look at a plane he was interested in buying. Ivey started talking to the teens, and arrangements were made for everyone to take a ride together.

The flight was ill-fated from the start.

"Bert Morona was trying to get him to stop because the tail was hitting the runway," Ken Melin said.Soon after liftoff, the plane crashed in the woods.

Melin drove by the accident scene on his way home from the Milford High School construction site where he worked as a carpenter.

"I drove out there and I saw them carrying the body out," he remembered.

His wife also heard about the crash before heading to her evening shift at New England Telephone on Water Street in Milford at 6 p.m. Her shift supervisor told her not to worry because the victims were allegedly from out of state, but Melin was still anxious. The boys hadn't yet come home for dinner.

Her supervisor told her she couldn't take the night off because they were short-staffed for help that night. She asked if she could go home for her 9 p.m. break.

"I said, 'Can I go? Can I go? I'll come back. I promise I'll come back," Melin recalled. "I couldn't afford not to work. They even docked me for the time."

A single lawn light illuminated the Melin's beige house that night where the family kept vigil with the Rev. Francis Pitroff from Hopedale's Sacred Heart Church where Kenneth was an altar boy.

"We were just praying and hoping it wasn't our kids. But as time went on we began to know. Especially when they didn't come home for supper, and knowing they would never run away from home…," Pasquantonio said.

Dental records confirmed the boys' death late that night.

The next day the Daily News reported the boys had hitched a ride with the pilot, a statement that always hurt the family.

The boys' cousin Steven delivered those papers for Kenneth with tears in his eyes, Ken Melin said.

"They were good boys. They were ambitious," Helen Melin said, explaining she always wanted to set the record straight on the detail she feels cast her sons in a negative light.

It took six months for Helen to cry, but once she started during a family trip to Florida, the tears didn't let up.

"I felt guilty going," she said, explaining the family never had the money to ever take the boys on such a vacation.

The family never used the freezer they bought in New Hampshire and ended up selling it privately when the store wouldn't take it back.

The community deluged the family with flowers, letters and words of support.

Melin never forgot the letter the late Concetta Brucato sent her after the tragedy.

"It was just beautiful," she exclaimed.

Sometimes Melin would take Richard for walks in his stroller by the crash site.

"I'd go over there and find pieces of clothing," she said.

On her trips she found a piece of Philip's red and white striped shorts and a scrap of Kenneth's dark tan pants.

At Pasquantonio's funeral, a necklace with a half-dollar was returned to his mother. It was a piece of jewelry the boy never took off.

"Everything else was burnt to a crisp, but it was perfect," Pasquantonio said. "Someone said, '(Paul) wanted to give this back to you and that made me feel good.' "

Though the Melins say they would love their neighbors and would never leave the home of 46 years, they often wonder what could have been for their boys.

The loss also took its toll on the boys' brothers and sisters.

An organ student, Kenneth was going to enter the 10th grade at Hopedale High School that fall. His brother Philip would have joined him at the same school as an 8th-grade student where he played the saxophone in the band.

"(Philip) was looking forward to that because Kenneth could show him where to go," Melin said.

Like their father, the boys were interested in carpentry and were always itching to build the game room across from the bedroom they shared on the second floor.

The parents had already begun to save for their college educations.

Pasquantonio was a comedian and a Boy Scout who would put together small shows in his mother's backyard to raise money for cancer research.

"Paul was always with me. If I was sitting somewhere I'd be sitting next to him," his mother said.

And 30 years later, they still think about the boys every day, even paying for a small advertisement in Thursday's Daily News to memorialize Kenneth and Philip.

"You see other children grow up and you're almost envious. I don't know what. I thought they'd turn out OK in life," Melin said. "It certainly does affect the whole family. You're never the same." Milford Daily News, August 17, 2002.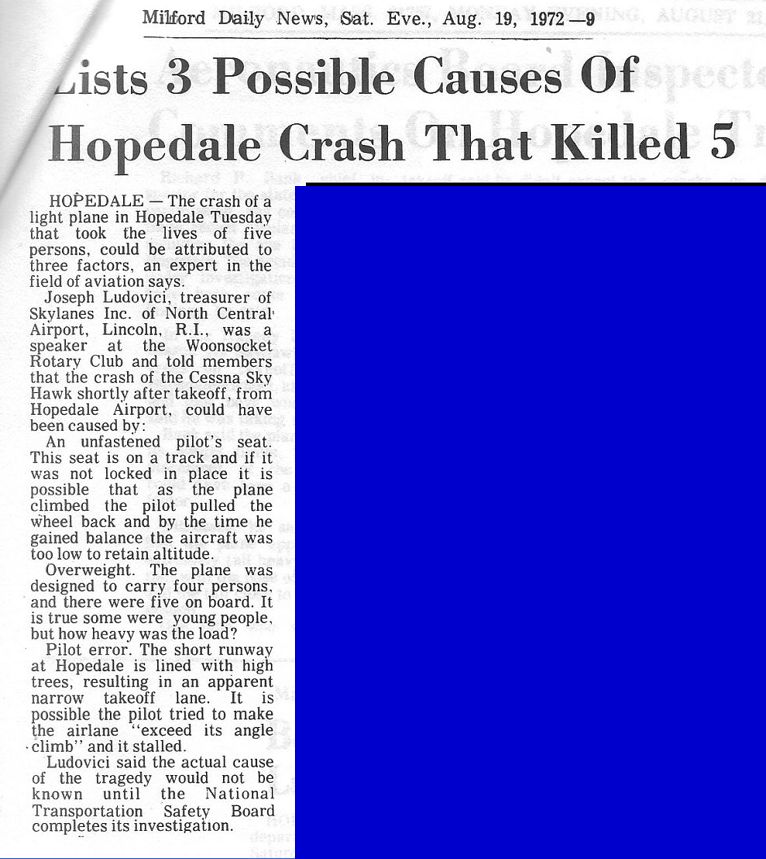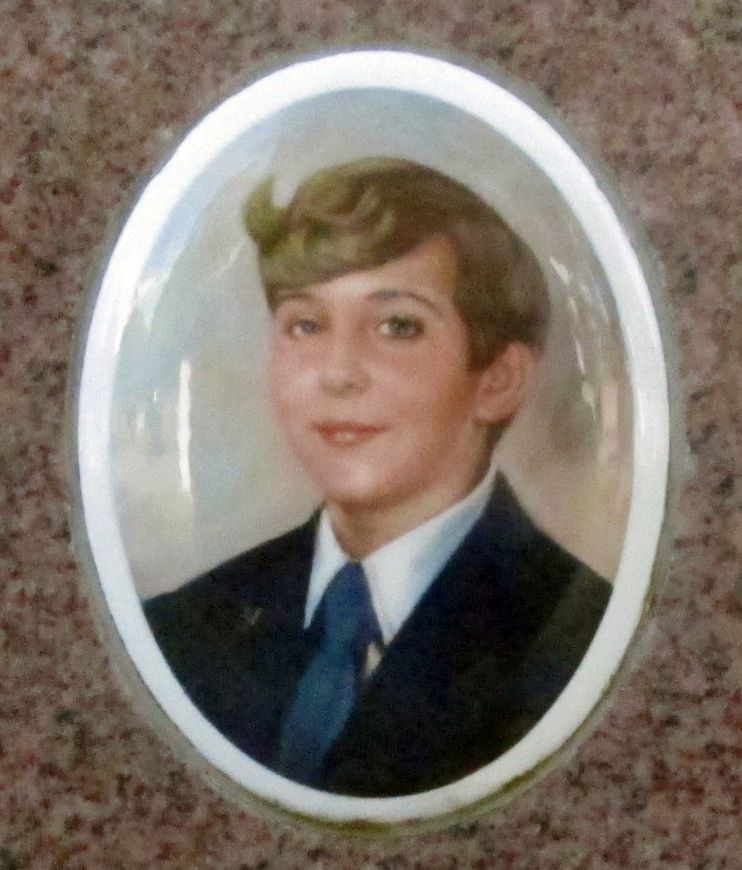 Kenneth R. Melin, 89, of Hopedale MA, died Saturday evening (September 17, 2022) at the Medway Country Manor in Medway MA after a period of declining health. He was the beloved husband of Helen M. (Bushnell) Melin.
Kenneth was born in Franklin MA, the son of the late Runa Melin and the late Ruth (Carr) O'Rourke. He attended Milford public schools.
Kenneth was first employed as a young man at the former Stylon Corporation located in Milford MA. Following his tour of duty in the US Army during the Korean Conflict he returned to work at the Stylon Corporation. In 1958 he became a member of the Carpenter's Union, where he worked for 31 years, retiring in 1989.
Kenneth had been a resident of Hopedale MA since 1956 and was a longtime communicant of Sacred Heart Church in Hopedale MA.
Kenneth enjoyed hunting for deer up North in New Hampshire. He also enjoyed traveling to Cape Cod with his "Camper" and later on with his beautiful motor home. He also enjoyed fishing with his sons.
Along with his beloved wife of 66 years, he is survived by his daughter: Sandra Bates and her husband Kenneth J. Bates of Hopedale MA; his son: Richard M. Melin of Milford MA; his brother: John O'Rourke and his wife Gail of Methuen MA; his sister-in-law: Elizabeth Pasquantonio of Franklin MA; his brother-in-law: John Bushnell and his wife Jean of Milford MA.
Kenneth was the loving father of the late Kenneth R. Melin Jr. & the late Philip S. Melin; the brother of the late Robert Melin & the late Stanley Melin and his late wife Dorothy; also the brother-in-law of the late George Bushnell and his late wife Theresa; and the late Harold Bushnell and his late wives Grace & Julie.
His funeral will be held Saturday (September 24th) from the Edwards Memorial Funeral Home, 44 Congress Street, Milford MA followed by a Mass of Christian Burial at 12 NOON in Sacred Heart Church, 187 Hopedale Street, Hopedale MA. Military Honors will be conducted at the conclusion of the Funeral Mass. A visiting hour will be held Saturday (September 24th) from 10:30am to 11:30am at the Edwards Memorial Funeral Home, prior to his Funeral Mass.